Schooling in Cambodia
The majority of children from poor rural families have to work to contribute to the family income
Many families cannot afford to buy the school uniforms and supplies necessary to attend school
These barriers to education mean that although 80% of children enter primary school, there is a 55% drop out rate
How does ACTS help?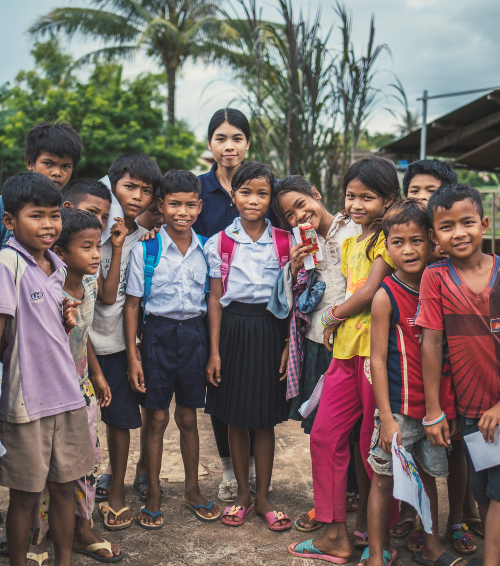 Children from impoverished families are given the opportunity to attend and complete primary school. We provide them with school uniforms, footwear, books, school-bags and other necessary resources to attend school – like bicycles if they live far away and healthcare if they're unwell.
The kids are also enrolled in an after-school group called Happy Children's Club, run by volunteers from the church and Asian Outreach staff. There they receive extra tuition, learn about bible stories and enjoy playing games. Their parents are encouraged to attend our parenting courses where they're taught good strategies for supporting the education and development of children.
The ACTS programme impacts not just one child, but their whole family. For example, if the family doesn't have access to clean water and sanitation, we may offer a BioSand Water Filter and latrine to create a healthier home environment with less waterborne illness . We may also provide parents with agricultural training to assist them in increasing their income. We're holistically helping families out of poverty so that eventually they can even pay for their own children to attend school.
Stories of Transformation Through ACTS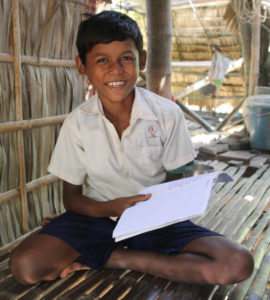 9 year old Rachhan wasn't attending school as his father couldn't afford it. Since enrolling with ACTS and attending school regularly, Rachhan's reading and writing have improved dramatically and so has his behaviour. ACTS has also made an impact on Rachhan's father, who was the only man attending the parenting training in their village. "I have learnt to be patient when instructing my children" he says. "I now no longer use violence towards them and I try and encourage my friends to do the same."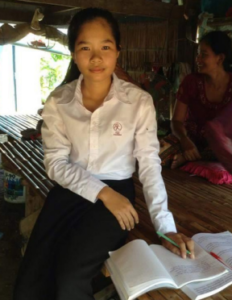 Following the divorce of her parents, 16 year old Sreymey moved in with her aunty and uncle. The $5 they earn each day has to support the whole family and so Sreymey soon came under pressure to leave school and find a job. "I was so sad because I love studying" Sreymey says. But staff from ACTS came alongside Sreymey and convinced her family about the advantages of staying in school. Now with her education secured, Sreymey hopes to achieve her dream of becoming a nurse.
Become an ACTS Sponsor
Will you help us break the poverty cycle for more Cambodian families? $350 will keep a child in school and give them and their family access to holistic support services and a healthier, wealthier future. Join our team of ACTS sponsors today and let's transform lives together!
The best way to do this, is to set up an annual automatic bank payment of $350 into the following account: 01-0434-0091261-02 (use reference "ACTS"). Then email admin@asianoutreach.org.nz with your details (name and address), so that we can log your donations correctly in our database and continue to keep you informed about our work in Cambodia.
You're also welcome to make a one-off donation towards the ACTS programme into the same account above, or through the paypal button below (using credit card or bank account).