Solar Powered Bibles for Pastor Sun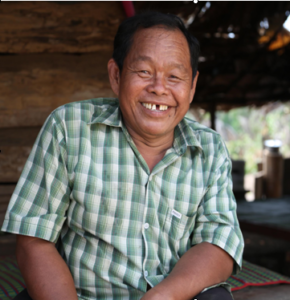 Thanks to generous donations from AO Supporters, we recently shipped off 70 more solar powered MegaVoice audio bible players to rural Cambodia. These little devices are like precious treasures in the hands of church leaders wanting to share the good news with fellow villagers. Pastor Sun Art for example, cannot read well himself. So imagine the challenge it would be to share the word of God with his mainly illiterate home-church if he didn't have the MegaVoice bible!
A few years ago, Pastor Sun and his family were, as far as they knew, the only believers in his mainly Buddhist village. God answered his prayers and connected him with other Christians when a team from Asian Outreach Cambodia (AOC) provided a water-well in the area where he lived. "I used to cry because I felt hopeless but now I cry because I have found new hope" he says. "AOC staff have provided me with resources like bibles, books and MegaVoice audio bibles and now my home church has more than 20 members and we work together to tell the good news to other people!"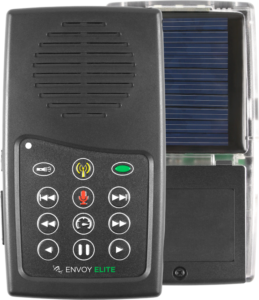 Pastor Sun Art and his family listen to their MegaVoice bible before they go to sleep and before they get up in the morning. One hour in the sunlight will power the device for four hours of listening time. "But there are not enough to go around" says Pastor Sun. "We need a lot more MegaVoice players to share to other people who want to know about Jesus Christ".
Thankfully a portion of the players recently sent will help fulfill Pastor Sun's need, but there are always more villages and villagers who are yet to hear the good news. If you'd like to donate towards providing more MegaVoice bibles (each player costs $50 NZ), then please contact glenn@asianoutreach.org.nz.