Help Fund a Vehicle Fit for the
Mongolian Mission-Field

Will you join forces with us to equip Mongolian missionaries with a 4WD vehicle suitable for the outback? Courageous local church-planters are committed to reaching rural Mongolia with the gospel and together, we can help transport them there. It's a big goal – $23,000 for a Toyota Landcruiser Prado. But nothing is impossible for God. We believe he will prompt hearts all over NZ to give, until his workers get a vehicle fit for the mission-field he has called them to. Every little bit counts! Are you willing to contribute?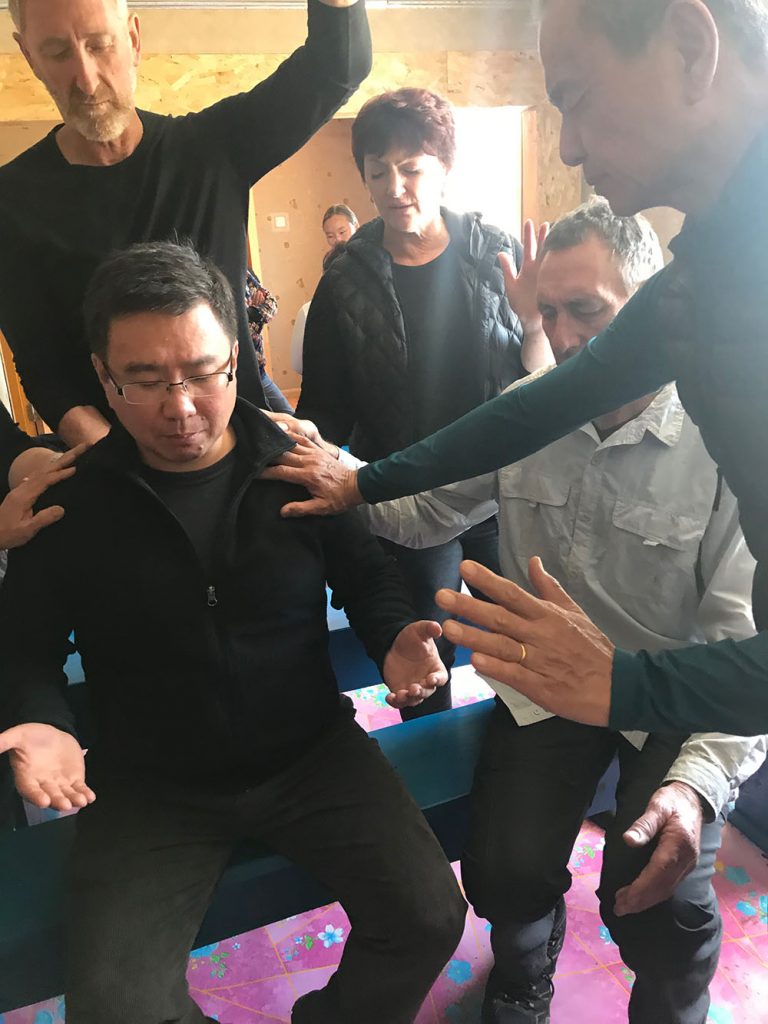 The church-planters we support are currently tackling the rough, dusty and potholed roads of rural Mongolia with a borrowed Toyota Corolla. Not very practical when it comes to fording rivers! The vehicle we plan to fund will be owned by Genesis Asian Outreach Mongolia (GAOM) and loaned to Pastor Tuugii for his regular trips, (which take around 10 hours), to Bat-ulzii. There he supports a newly planted church which began as 10 believers and has grown to around 50 under Tuugii's discipleship. And with another church plant opportunity on the horizon, which is a further very slow 80 kms and 5 hours away on really rough roads, Tuugii's need for this vehicle is even more pressing!
On our recent visit, we had the privilege of praying for God to equip Pastor Tuugii for his calling to reach rural Mongolia. Now let's equip him practically too.
The 4WD will also be used by GAOM staff in their day to day work. Their LifeSkills Values Education programme is expanding into schools in two additional cities, creating a need for team-leaders from the capital to travel hundreds of kilometres to support new staff members.
Since the fall of communism when there was believed to be only 4 Christians in the entire land, the Word of God has been reaching and transforming the hearts of Mongolian people in huge numbers! But as Pastor Tuugii often says: "The harvest is plentiful, but the workers are few". Let's get behind this incredible worker and the GAOM team and help bring the vision God has given them for rural Mongolia to life! Donations can be made to the following account:'01-0434-0091261-02 (reference "Mongolia 4WD"). Or donate via credit card by clicking the paypal button below.
How You Can Support The Great Commission