Become a Backbone Supporter!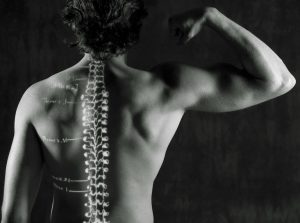 The body without a backbone wouldn't function very well, would it? Well neither would AONZ without our Backbone Supporters! We're a small-scale organisation making a big impact in Asia. And we need more kiwis to get behind us! Will you put your hand up? Will you become one of our special Backbone Supporters? We need to strengthen the backbone of this organisation so that we can continue to help transform lives for the better in Asia.
What is a Backbone Supporter?
Our Backbone Supporters are committed to helping cover AONZ's operational costs. They're not fazed by the idea of their donation staying here in NZ. They see the bigger picture – that many more dollars will be sent offshore because of their dedication to supporting our office!
Why do we need Backbone Supporters?
When you're passionate about supporting missions work, it feels a lot more natural to donate towards missionaries and projects overseas than to the operational costs of an organisation. We understand that it's not very emotionally compelling to donate to 'admin' costs. But we all know that a bit of admin is required for changing the world and admin costs a bit of money too!
We run a pretty small-scale, no-frills office – Glenn (AONZ Director) works nearly full-time from his garage office with an assistant helping one day a week. So, we keep our running costs as low as possible. Yet still, one of our biggest challenges as an organisation, is to cover our operational costs. That's why we're praying and calling for AONZ supporters who will acknowledge how our faithfulness in the day to day tasks here in NZ is making a great impact for God's kingdom in Asia.
Are donations tax-deductible?
The upside of donating to our NZ Office Support fund is that your donations will be tax deductible (if you're registered with the IRD in New Zealand), so a third of what you give ends up back in your pocket.
How and how much do I donate?
We'd love to get more people committed to consistent, regular donations of whatever amount they decide is right. For example, you could set up a monthly automatic weekly payment of $10. Of course we welcome one-off donations too!
Donations can be made to our AONZ Office Support account: 01-0434-0091261-00 (reference 'NZ Team') OR Click donate below if you'd like to donate with credit card via paypal.
Once you've donated, send us an email (admin@asianoutreach.org.nz) with your postal address so we can send you one of our AONZ Supporter Discount Cards as a small token of thanks.
We are incredibly grateful to all who already give to help fund our NZ operations, and to those who have donated towards our projects abroad too. And whether you're in a position to give or not, please also pray that AONZ will grow sustainably and continue transforming lives for good in Asia.